When Ohio weather takes a turn and road conditions become unpredictable, drivers turn to cars with all-wheel drive that promise them a safe and secure arrival.
But, why settle for a clunky, bulky all-wheel drive vehicle when you can get the security you need in a sleek, high-end, gorgeous BMW all-wheel drive from The BMW Store in Cincinnati?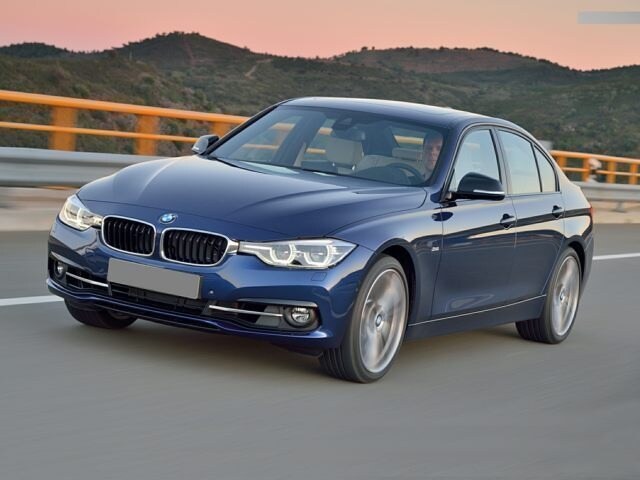 The BMW 3 Series is the epitome of everything BMW drivers are looking for. Available in various body styles and trims, it comes with a long list of tech features and all of the high-quality materials and craftsmanship you expect in a BMW.
Of all the 3 Series sedans, the BMW 330i is one of our favorite and most popular trims. The 330i xDrive takes the sought-after car even one step further with the all-wheel drive capabilities Ohio drivers are looking for.
The 330i xDrive comes equipped with a powerful 2.0-liter 4-cylinder engine that offers drivers 248 horsepower and 258 pound-feet of torque. Best of all, it comes with a number of terrific features standard, including:
Power-folding side mirrors
Auto-dimming rearview and side mirrors
Heated side mirrors
Memory functions for the driver's seat

Split-folding rear seats for expandable trunk space
Power-adjustable front seats
Shopping for the BMW 330i xDrive Sedan in Cincinnati
When you're ready to up your all-wheel drive game to the luxury level, let us know. The BMW Store is on Stewart Road in Cincinnati, conveniently located to several other Ohio towns, including Loveland, Mason, and Kenwood. Plus, we're easy to get to from parts of Kentucky, too, including Covington and Florence.
The BMW Store has an extensive collection of the entire BMW 3 Series lineup, including the 330i xDrive. Stop by soon and see how BMW does all-wheel drive right.