2017 is only just about halfway over, but, here at The BMW Store in Cincinnati, we're looking forward to 2018 already and the refresh of one of our favorite models, the BMW 4 Series.
That's because our 2018 4 Series models are already arriving here at the dealership, and we're having a hard time containing our enthusiasm.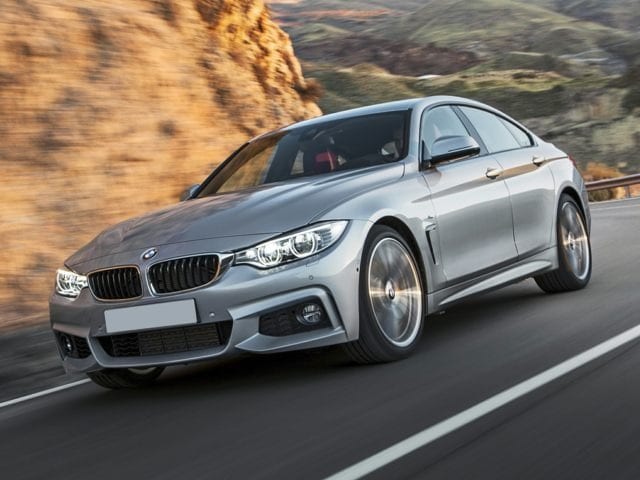 2017 BMW 440i xDrive

The 2018 440i xDrive
For 2018, the BMW 4 Series will still come in a variety of trims and body styles, just as it does now. You can still get your BMW 4 Series in either a two-door coupe, four-door gran coupe sedan, or two-door convertible. It will also still be available in either rear-wheel "sDrive" or all-wheel "xDrive."
One of our favorite 4 Series trims, the 440i xDrive Gran Coupe, also makes a return. The xDrive, which means BMW Intelligent all-wheel drive, comes with a powerful 3.0-liter 6-cylinder engine and a number of updates we think you'll love.
In fact, BMW has updated several aspects of the 440i xDrive Gran Coupe for 2018, including:
Makeover of the headlights and taillights
BMW iDrive infotainment system upgrade
A stiffer suspension
Standard keyless entry and ignition
Standard rearview camera
Standard parking assistance with rear and front parking sensors
Trying out the BMW 4 Series in Person
Why wait any longer to get a look at the updated 2018 440i xDrive? We have a vast selection on hand already, right here in our Cincinnati dealership on Stewart Road.
We also have several other 2018 BMW models in stock on our new car lot, including the BMW 430i xDrive and the 2018 BMW 740i xDrive. Plus, we still have an extensive collection of superb 2017 models on hand.
We're easy to get to from many towns throughout Ohio and Kentucky, including Loveland, Mason, Kenwood, Covington, and Florence.