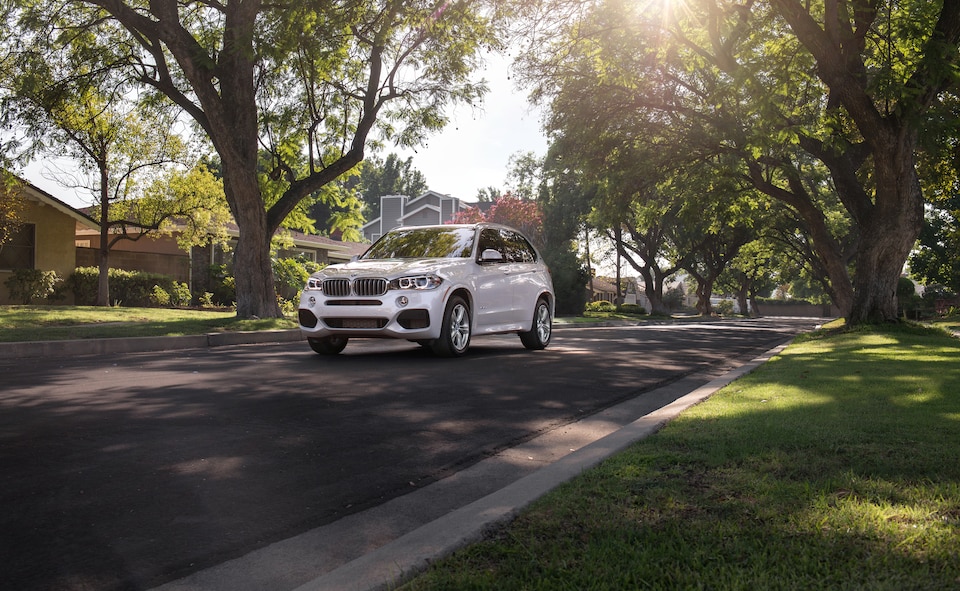 ?
Luxury, capability, and versatility come in many forms across the BMW lineup. If you're searching for a sporty, stylish SUV that supplies thrilling driving dynamics, ample interior space, up to date technology, and more, you'll have no trouble finding what you need at our showroom. But which member of the BMW bloodline is the best choice for you? See how the 2018 BMW X3 and 2018 BMW X5 compare!
BMW X3 vs. BMW X5
We're sure you'll love both of these models if you're in the market for a luxury SUV, but which one you love more will depend on your individual needs. The BMW X3 is classified a compact SUV, making it an excellent choice if you need more versatility and an easier time getting in and out of parking spots. The BMW X5 is a midsize SUV, so it's an excellent choice if you want to take advantage of more cargo room and towing capability.
BMW X3 is smaller than the BMW X5 overall. Lighter, shorter, and narrower than the X5, the X3 gets slightly better gas mileage than its larger brethren.
BMW X5, being larger, has up to 14 cubic feet more max cargo space than the X3, making it a smart choice if you often find yourself looking for a place to store your stuff.
Up to three rows of seating are available on the X5, giving you the space you need to bring the whole family along.
Two engine options are available on the X3 while the X5 offers four (including a diesel option and a plug-in hybrid option). All powertrains offer exceptional horsepower, torque, and efficiency. You're sure to get a thrill no matter which you pick.
Discover more details about these exceptional BMW models at our dealership today!