Brake Services

Brake Service
You can trust your BMW brake system with the experts at The BMW Store. The brakes on your BMW are a critical safety feature, so you must stay current with the services recommended by the manufacturer. Doing so will give you and your family peace of mind while on the roads around Cincinnati and beyond. Our certified technicians have years of experience serving Cincinnati, OH drivers – let us handle all your brake needs today!
Signs My Vehicle Needs Brake Service
As a BMW owner, monitoring your brakes is essential to maintaining your safety while on the road. You should never overlook regular brake maintenance milestones. You should also periodically inspect them for any unexpected signs of disrepair that may require professional attention. Common telltale symptoms include the following:
Your brakes grind or growl when activated
Your steering wheel shakes or vibrates when you're driving or braking
Your car wobbles or feels like it's throbbing when driving at highway speeds
Your brake pedal feels soft, spongy, or weak when you step on it
Your brake pads look visibly thin or cracked
Your dashboard lights indicate a possible problem
Required Brake Services
Your brakes are an essential part of your BMW. They have several critical components that require careful maintenance and regular attention by a certified professional. Following the proper schedule is key to keeping them in top condition. Let The BMW Store help you with certified BMW brake services such as rotor replacement, pad inspection and replacement, system flushing, etc., so you can stay safe and confidently hit the road.
Brake Inspection – Don't take a chance on your brakes—schedule an inspection today! Brake inspections are crucial for ensuring that everything is in working order. We recommend that you have one done before you embark on long trips or hit the road on a family vacation. Our team of certified BMW mechanics will thoroughly assess your BMW so you can hit the road with confidence and know that your BMW will keep you safe.
Brake Pad Replacement – Long-lasting brake pads are essential for the safe running of your BMW. To ensure optimal performance, these should be replaced at the instruction of a certified BMW technician – a wise investment considering how important they are to keeping you and your vehicle secure.
Brake Fluid Exchange – The braking system on your BMW depends on the right fluids to stay lubricated. However, even the best brake fluids deteriorate with time. To ensure your brakes perform their best and keep you safe, you should bring your BMW in for a brake fluid exchange every two years.
Brake Rotor Service – Brake rotors play an essential role in maintaining the critical safety of your BMW. A certified BMW technician will need to replace them entirely to ensure the ongoing safe operation of your BMW.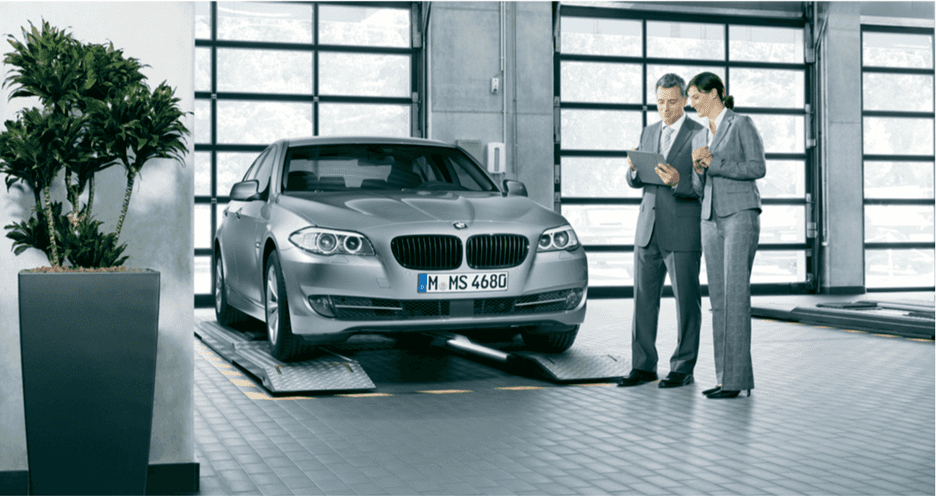 Does It Matter Where I Go for BMW Brake Services?
With so many service centers, knowing where to go for quality brake services is tough. For BMW owners, the answer is clear: get your vehicle serviced at a certified dealership or center with certified BMW technicians specially trained to keep your BMW running to its' full potential. You can rest assured that you're getting top-of-the-line care when you trust your beloved BMW in the hands of the certified technicians at The BMW Store.
Certified BMW Service & BMW Parts in Cincinnati, OH
If your brakes require service, The BMW Store is the best option for drivers around Cincinnati, OH. The certified technicians at The BMW Store have extensive experience working with BMW brake systems. They will quickly get them back to perfect condition – all while you relax in our comfortable lounge with a hot cup of coffee or tea! Schedule an appointment online today!